3M Deep Stack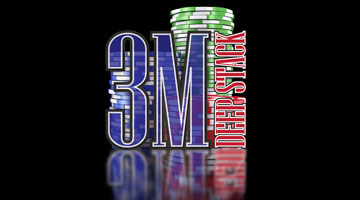 Date
December 16, 2013
Location:
Cost:
$150 buy-in
Breakdown:
$125 to prize pool
$15 to the house
$5 to the Dealers
$5 to Tournament Player's Fund


Monday, December 16, 2013
4:00pm
Registration starts
Monday, December 16, 2013
6:00pm
Tournament starts
Every First and Third Monday of Each Month
No Limit Texas Hold'em Poker Tournament
Registration starts at 4:00 p.m.
Tournament starts at 6:00 p.m.

$150 entry fee payable in full at the Casino Cage on the day of the tournament.
Thirty (30) minute blind rounds, with a ten (10) minute break every three rounds. 10,000 in starting chips. No rebuys, add-ons or late entries.