Rockin' Out The Blus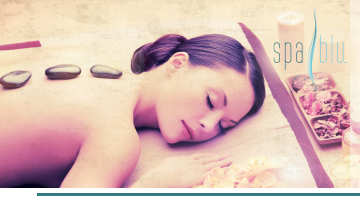 August Spa Special
August 3 - 31
Ready to really relax? Indulge in the art of blu massage - a 75-minute spa treatment that will soften your muscles while soothing aggravated and inflamed joints, utilizing therapeutic massage with hot stones.
75-MINUTE ART OF BLU MASSAGE
$125 ($145 value).
Book your appointment today by calling 888-879-7711, ext. 2583 or 219-861-4812.