May is for Mom!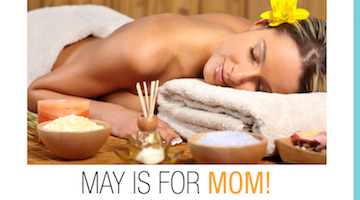 May Spa Special
May 1 - 31
Mother's Retreat $115
25-Minute Manicure
25-Minute Pedicure
Choice of either 25-Minute Facial OR 25-Minute Massage
Champagne & Rose Pedicure $60
20% off KPS Facials
Meet the creators of Keeki Pure & Simple
May 6, 2017 from 10:00am - 3:00pm
They will be visiting the spa to perform complimentary skin assessments.
Book your appointment today by calling 888-879-7711, ext 2583 or 219-861-4812.