75-Minute Art of Blu Massage For Only $112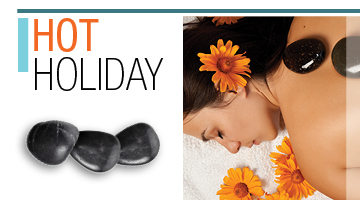 November Spa Special
Hot Holiday
November 3 - 27
Take a break from shopping and the hectic holiday season with a hot stone massage. The Hot Holiday will generate energy and create a sense of balance and calm, as well as giving relief to deep-set muscle tension.
75-MINUTE ART OF BLU MASSAGE
$112 ($145 value)
Book your appointment today by calling 888-879-7711, ext 2583 or 219-861-4812.