75 Minutes of Lovely Luxury for Only $112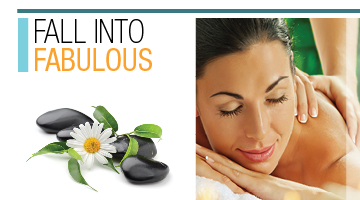 September Spa Special
September 1 - 30
Our September special offers the total package of pampering, relaxing and rejuvenating - just in time to get back into the swing of things! Slip into twenty-five minutes of our express facial, add to that 25 minutes of soothing hand treatment and cap it all off with a 25 minute massage. Seventy-five minutes of lovely luxury!
25-Minute Express Facial
25-Minute Hand Treatment
25-Minute Massage
$112 ($140 value)
Book your appointment today by calling 888-879-7711, ext 2583 or 219-861-4812.