Young at Heart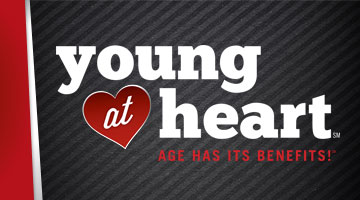 Every Monday from 6:00am to 11:59pm
Through the grace of your years of experience, you might think you've seen it all, but you haven't seen a deal like this! Blue Chip is proud to offer our guests 50 years of age and older this incredible special!
Just visit a kiosk to claim these offers:
6X Reel Slots & 3X Video Poker
Must be claimed at a kiosk prior to playing. Valid on base points only. The maximum number of promotional credits awarded for this promotion is 750,000 per game type per person.
50% off at Options Buffet*
Earn 25 Slot Points on Monday then print out a voucher good for 50% off one buffet at Options Buffet.